The smell of new growth and the song of birds feel the air. These are the days that make a person forget about the doom and gloom of winter. See Ya next year Old Man Winter! ha!
This is also the first year our City has had a car show in the City Park, I wish I had the time this weekend to get some pics, but just too busy with my yard and other plans took priority.
I have yet to mention that I am the care taker of the city parks and head of all other city maintenance. We have a small crew but seem to keep things going regardless of what disaster happens.
Here is a pic of our local Park.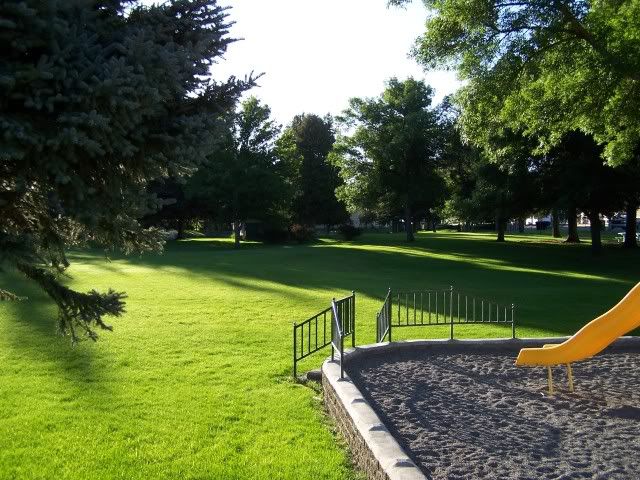 And also some weekly up dates around the yard.
Looking from the neighbors side, I try and keep the wild grass mowed.
My big yucca brevifolia, still not looking good.